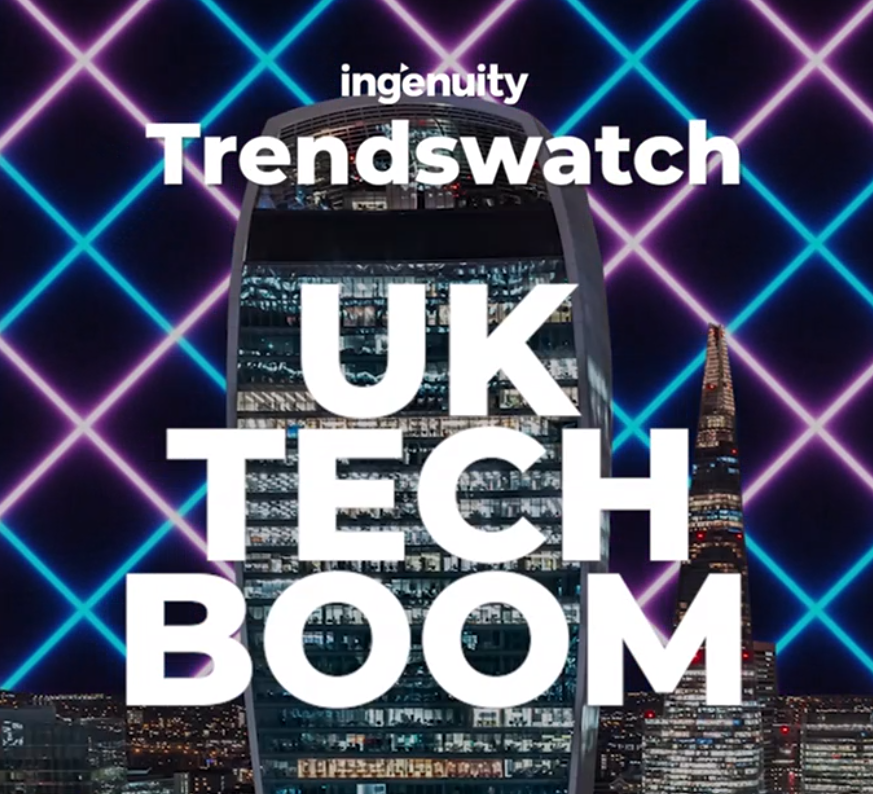 21 Jul
Trendswatch | New Business Insight From The Past Week
The UK is sizzling and have we got some scorching hot trends for you!  So, get yourself a Pimms, sit back and enjoy this week's Trendswatch as we talk the experience economy, low/no alcohol and the UK tech boom.   
The experience economy 
In 2019 a study came out that showed the modern consumer prefers experiences over physical things.   
Modern marketers often refer to this shift as the "experience economy", a term first introduced in a 1988.   
But, as we all know, in-person experiences came to a sudden halt as stay-at-home orders took effect due to COVID-19. Now, even as brick-and-mortar businesses are back in business, many consumers are hesitant to resume their pre-pandemic activities.  
However, with restrictions starting to ease, brands are yet again embracing experiences. Take TikTok as an example. This week saw the app open the 'For You' house in London, a pop-up where fans can interact with the platform's well-known influencers and also create their own videos.  
 The app has partnered with London's Westfield shopping centre to create the concept, taking over an area of about 370 square metres. The pop-up will be open until 8 August.   
  Low-no alcohol   
 The Euro's may have meant it was a boozy few weeks for many, but for others it seems that low-no was still the preferred choice.   
Beer (of course!) was the standout drink for those watching football at the pub, consumed by over two-fifths of pub-goers. Yet according to the Oxford Market Watch, there is also a clear shift among consumers towards moderation, with 63% opting for a no or low alcohol alternative, at least once when watching football at the pub.  
 When deciding on a beer to drink during the match, taste and quality perceptions were the biggest purchase driver, demonstrating the importance of a well-stocked premium portfolio.  
The research also revealed that Stella Artois was the top choice during this summer's tournament with over one in 10 choosing the brand. Budweiser was also a fan favourite, enjoyed by 13% of pub-goers.  
 The UK Tech Boom  
 Undeterred by Brexit and the Covid-19 pandemic, technology firms in London attracted $10.5 billion in venture capital money last year, a new record for the U.K. and Europe.  
 Fintech firm Revolut, electric vehicle maker Arrival, and renewable energy provider Octopus Energy led the capital's tech firms to new highs according to a report released in January from the Mayor of London and Dealroom.co.  
Last week a report was launched revealing how Asian investments in UK start-ups are sky rocketing! Within Asia, Japan is the country investing  most heavily in UK tech . Other active investors from the region include Singapore, Hong Kong, Malaysia and China.  
Separate figures released also show the U.K.'s EdTech sector has attracted a flood of new American money. British EdTech firms grew by 72% last year, while in the U.S. they fell by 12%.  
Overall, the UK is increasingly showing itself to be a powerhouse of tech innovation - silicon valley better watch out!  
 Come back next week for more brand news and insights!