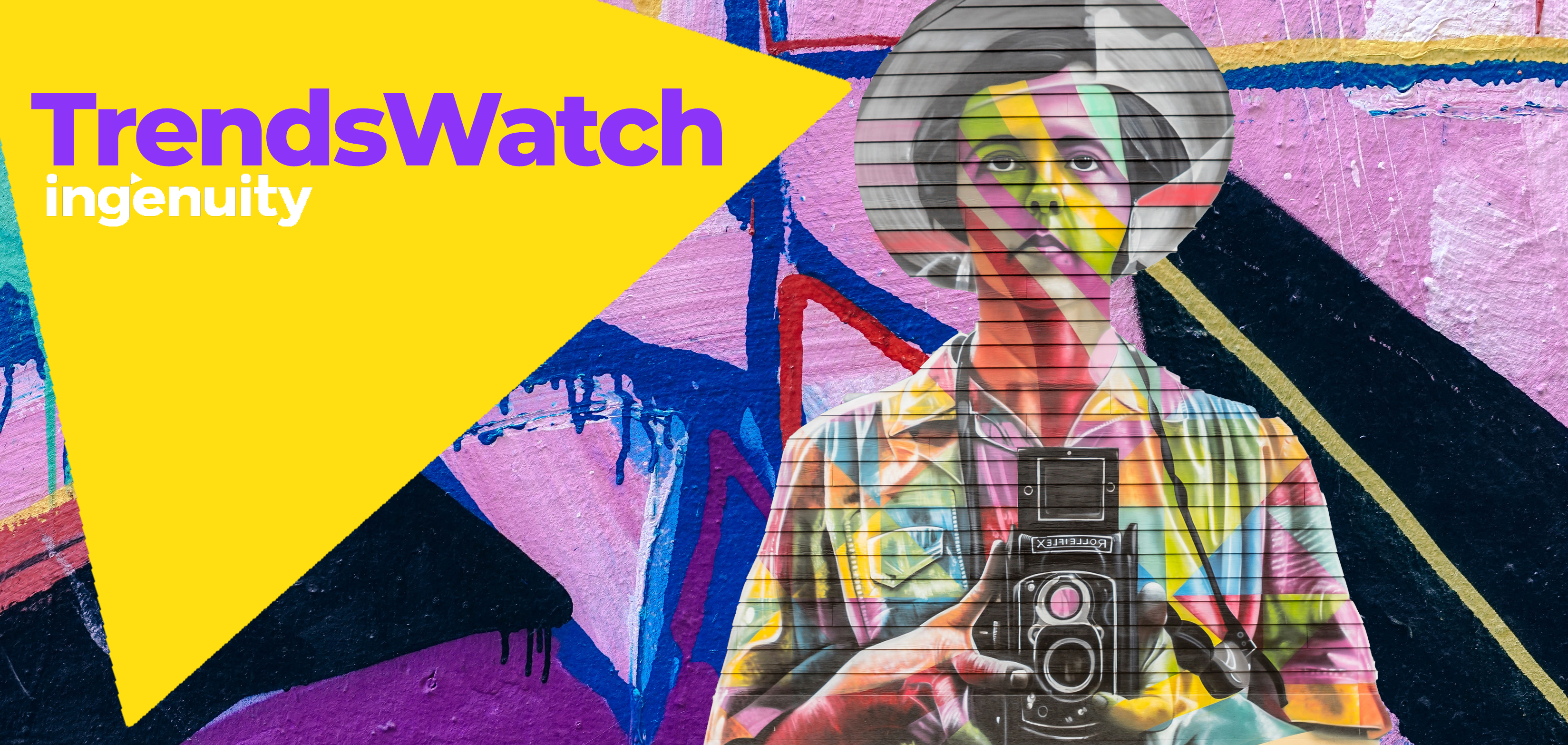 6 May
TrendsWatch | New Business Insight From The Past Week
Ingenuity has been working from home for seven weeks and while for many it might have started to feel like ground hog day, there have been some moments of lightness as Captain Tom Moore became an Honorary Colonel and turned 100, communities prepare to celebrate VE Day virtually and the nation eagerly awaits news of the strategy to lift lockdown.
For brands too, sights are beginning to be set on what happens next. In retail, QSR, construction + auto brands have started to tentatively reopen for business where it is safe to do so.
What's worked in new biz for Ingenuity this week:
After months in relative hibernation, brands will be clamouring for sales and when the lockdown lifts, focusing on tactical campaigns to boost revenue.
They'll be tearing their hair out trying to figure out how to cut through in a crowded market, what channels and messaging are most effective, and how to do more with less budget. Make it known that you can help with this and you can start conversations now that will stand you in good stead in Q3 + Q4.
The sector breakdown
Returning to retail
New guidance has been published by the BRC which includes advice on retailers reopening stores amid the coronavirus pandemic. Currently, it remains uncertain as to when the non-essential retail sector can reopen for business and the final decision on this will be made by the government. Some measures include limiting the number of entry and exit points in and out of stores and having separate entrance and exit points if possible.
Lidl is pressing on with planned expansion opening a store on London's Tottenham Court Road, its most central store in the capital to date. The new supermarket is located opposite Warren Street tube station and next to University College Hospital, enabling Lidl to serve the NHS staff workers nearby.
A helping hand
Channel 4 has launched a free ad-creation service during the coronavirus pandemic in an attempt to encourage more brands to make use of TV advertising. The initiative is aimed at brands that may be encountering issues accessing their usual production means during the lockdown.
Bauer Media has assembled a pandemic 'tone' consultancy called Bauer Adventure from its content, creative and commercial professionals to help brands decide how to market themselves during the pandemic.
Sky has launched the SME100 scheme to provide £1m of free advertising to 100 small and medium-sized enterprises across the UK via AdSmart, Sky's addressable TV platform.
Home entertainment
With the widespread closures of cinemas as part of measures to stem the spread of Covid-19, drive-in movie theatres around the world, where social distancing is guaranteed, have been enjoying new-found popularity. Something that is likely to see an uptick in the future as consumers want a taste of normality knowing they can also guarantee their safety.
Curzon has created home cinema kits to be delivered via Uber Eats to film fans in London helping them get their cinema fix. The kits will include a negroni slushie, gourmet hotdog, popcorn and a mix of other posh snacks – as well as a cup-holder cushion and a sign instructing people in the area to turn their mobile phones off!
The Academy of Motion Picture Arts and Science has announced that it will temporarily allow movies hoping to qualify for next year's Oscars to be released on streaming platforms and via digital release because of the COVID-19 pandemic. Films that were forced to cancel their releases due to the pandemic can still be eligible for nominations for best picture, if they were made available on a streaming service.
ITV is also getting the housebound public put their creative hats on, asking them to recreate famous ad campaigns at home. Winning entries will be chosen by a panel of judges and shown in "The people's ad break" on Saturday 23 May.
More trends and insights to be shared next week.