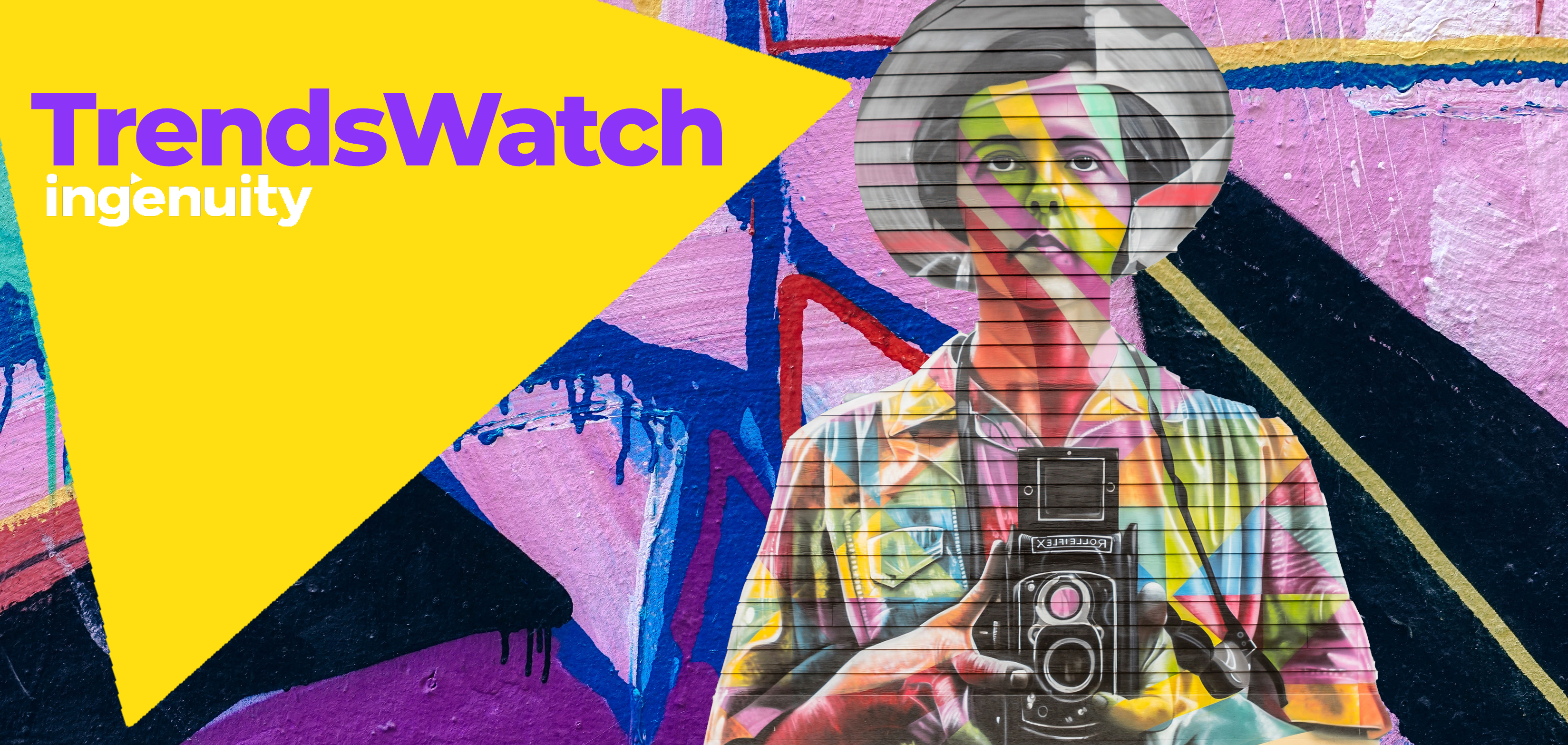 29 Jun
TrendsWatch | New Business Insight From The Past Week
A week in which Boris Johnson gave pubs, restaurants, and hairdressers the green light to reopen from 4th July, the infamous R number rose in Germany, Liverpool won the Premier League title for the first time in thirty years and shopping centre giant, Intu, entered administration.
Here's Ingenuity's round-up of the week's industry news and trends.
Sustainability:
As lockdown eases across the UK and ministers plan for a greener restart, sustainability remains at the top of the agenda. This week, newly-crowned Premier League champions – Liverpool – partnered with Quorn in a move that will provide vegetarian and vegan food options for supporters on match days, as well as working with the Club's nutrition team to extend the choice of protein for players and staff.
In addition, British plant-based brand – Moving Mountains – has launched its pea and soy protein-based 'bleeding' burger into retail for the first time. The brand has partnered with Ocado to launch the frozen burger alongside new plant-based meatball and mince SKUs and its existing sausage burger, which first went on sale in Sainsbury's at the end of 2019.
Research from Mintel earlier in the month revealed that vegan diets have become more attractive to consumers during the COVID-19 pandemic, particularly among millennials. In a survey of 12,000, it was revealed that – since the beginning of the pandemic – a vegan diet is proving more attractive to 12% of all Brits, rising to nearly a quarter of Londoners.
Retail:
It was a significant week in the world of retail as Intu called in the administrators. The firm, owner of some of the UK's biggest shopping centres including the Trafford Centre, the Lakeside complex and Braehead said it had not yet reached an agreement in financial restructuring talks with lenders.
The news comes as bricks and mortar stores continue to close and shift to online at speed. H&M is ramping up the pace of store closings in 2020. The company said it is taking action to trim its store fleet at a faster pace, closing 170 stores this year. Helena Helmersson, H&M Group CEO, commented, saying: "It is clear that the rapid changes in customer behaviour caused by the further speed up the digitisation of fashion retail."
Online Events:
Whilst the launch of online events is nothing new in recent weeks, the Glastonbury at Home experience is set to be a special event for would-be festival-goers. There's no live Glastonbury this year, but music lovers can still enjoy a full schedule of virtual gigs and experience unseen festival highlights on the BBC, running until this evening, Monday 29th June.
Keeping things online, Fortnite has partnered with Warner Bros to launch a cinema-style screening experience that players can access through the video game. Three films screened on Friday, with players needing to have reached the Big Screen at Party Royale island to access.
Wellbeing:
Another trend that looks set to be exacerbated by the Coronavirus pandemic is health and wellbeing. Products and services that offer wellness benefits are likely to thrive in the aftermath of Covid-19. Rising levels of anxiety during lockdown are leading consumers to purchase goods that can assist with their mental health. The demand for OTC sleep aid devices, for example, is an industry that reached c. $3billion in 2019 and the market is only increasing. Meanwhile, US-based TalkSpace – an online therapy company – reported that its platform users were up 25% within just weeks of initial lockdown measures.
So, feeling better and well-refreshed from a better night's sleep, we'll see you in the pub on Saturday.