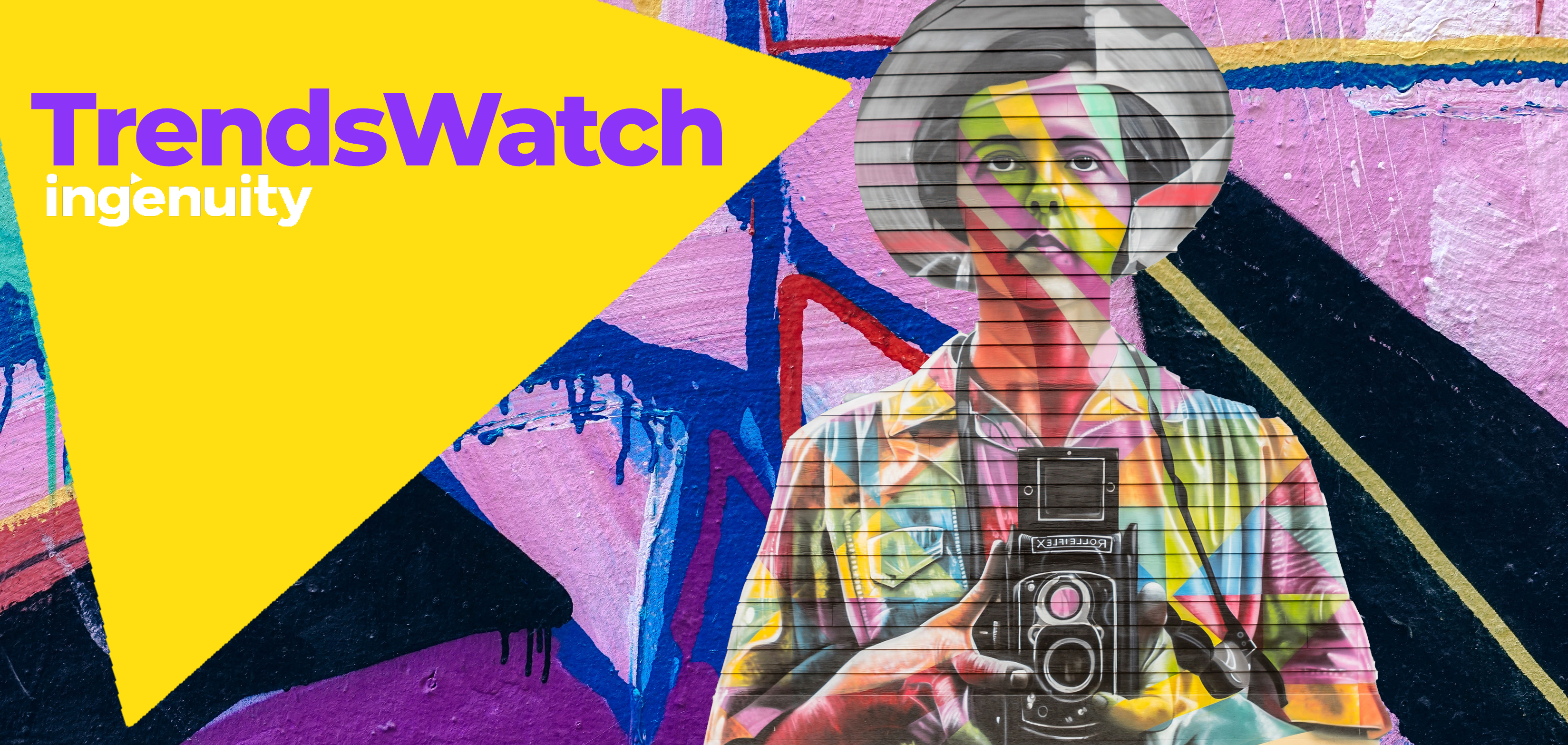 1 Apr
TrendsWatch | New Business Insight from the Past Week
Written by our What Brands Want team.
---
With the country – and much of the world – firmly in lockdown, our industry is facing challenges that it's never faced before. However, many businesses are running (and striving to run) as usual – or unusual as the case may be. New business opportunities are out there if you look in the right places and take the right approach.
At a time where we need to support our communities more than ever, this, our first TrendsWatch blog will share some of the team's findings from the last week.
Whilst markets initially plummeted, this is no longer the case. There are a number of sectors that are buoyant, thanks to the demand from homebound consumers (we're looking at you DIY, FMCG fit-tech and booze). There are also plenty of businesses that are showing innovation in reaction to the ongoing changes (hello auto).
Nothing's stopping brands rolling out a whole host of new products:
Louis Vuitton's stay-at-home collection supported demand for the luxury corner of lockdown… and sold out.
After much teasing and fanfare, Disney Plus launched – a godsend for parents facing months of restless kids before school starts again
Diversifying its offering, Ella's Kitchen has launched a dairy-free range
Boursin added some spice to our cheese boards with its new range of soft cheeses…
And that's just the tip of the iceberg!
Social Video Apps on the rise 
This is the week that saw the comeback of forgotten social video apps, as "download Houseparty!" has, within the space of a week, become the new "add me on insta."
A fortnight ago, the social spontaneity app Houseparty was ranked 304 on the download ratings; this week the app has pulled over 2 million downloads worldwide as lockdown continues.
A result of social distancing, Houseparty first saw success in 2017, but will this new resurgence stand the test of time and outlast this period of isolation? Will video calls be the new default for communicating at a distance?
Automotive Apps / Online Platforms
Online automotive platforms and apps are making waves in a sector that, though in a difficult position at the moment, will see a resurgence in the not too distant future.
Cazoo achieved a record-breaking investment of £100m, as well as motoring duo Peter Waddel and John Bailey launching Carzam, an 'amazon-style' online car retail platform.
With shoppers now stuck indoors, online platforms have the opportunity to shine – something that the new generation of digitally native drivers will appreciate and certainly a consideration for agency's medium to long-term new business plans.
Quarantine Renovations
With the sound of drilling reverberating through households across the UK, its undeniable that many are finding solace in activities such as gardening and DIY. As a result, B&Q and Screwfix have seen stellar sales, so much so that B&Q's website crashed last week!
As boredom increases and the weather starts to improve, this can only be expected to continue. We've seen the stratospheric rise of cleaning influencer Mrs Hinch – a surge in DIY influencers doesn't seem at all farfetched.
We've even had the heads up that some global travel + hospitality brands are starting to shop again
Over and out, until next week.
---
At Ingenuity we understand the wider agency and brand relationship. With insights gained from years of experience and having worked with the best-of-the-best on both sides of the brand-agency relationship, we can help facilitate viable partnerships that last. If you'd like to learn more from our insights or want to gain a clearer view of the agency-brand ecosystem, contact Molly on newbusiness@ingenuitylondon.com for more information.