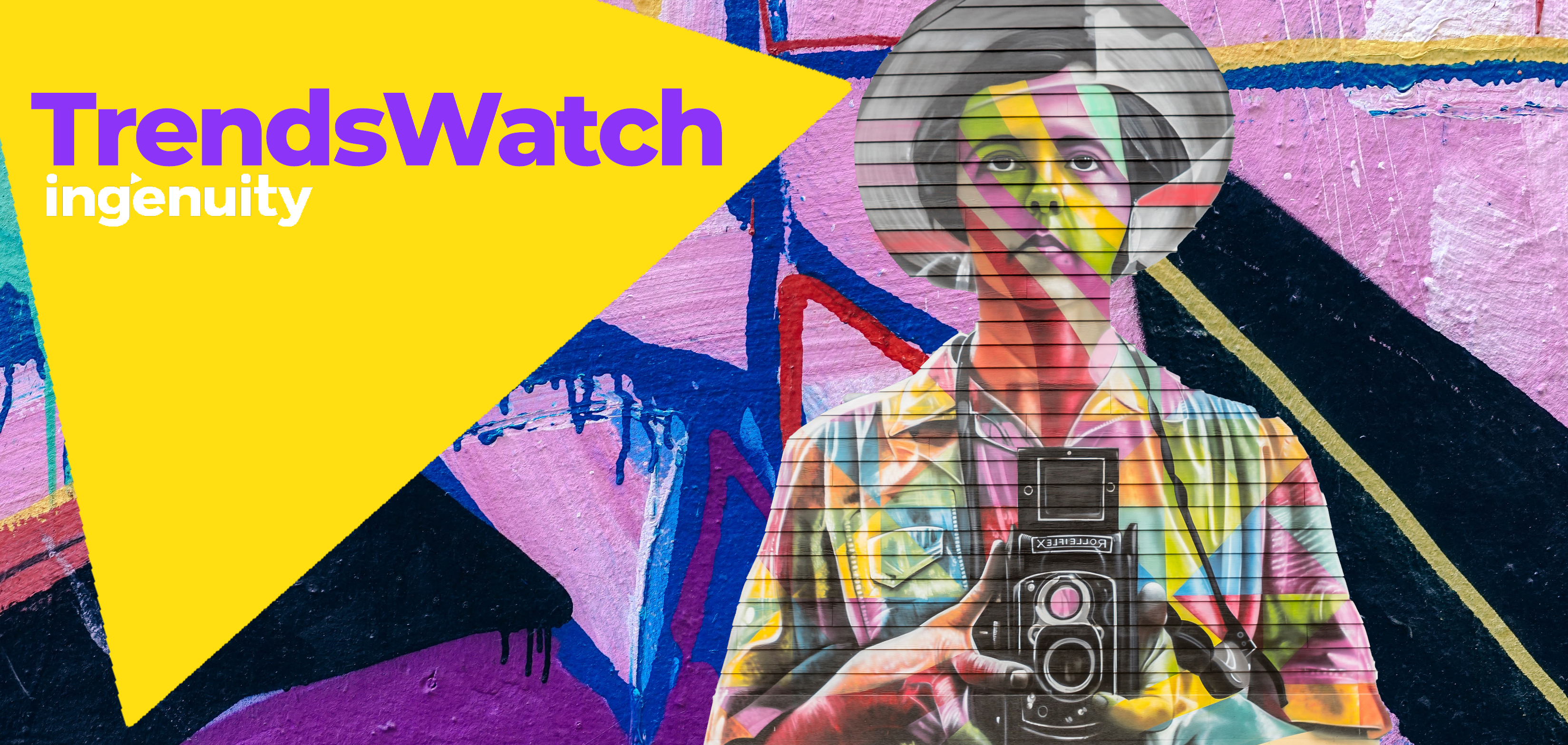 12 Aug
TrendsWatch | New Business Insight From The Past Week
Well it's safe to say the heatwave is back, and alongside soaking up the rays many of us have been enjoying the governments 'eat out to help out' scheme – looks like we are getting some form of summer after all!
In the world of brands this week, we've seen a focus on hyperdelivery, streaming, clean beauty and social retail.
Here's Ingenuity's round-up of the week's industry news and trends.
Hyperdelivery
Over the last few months, food delivery apps have smashed it in terms of revenue, so much so that Amazon now has a stake in Deliveroo. Unsurprisingly, this has meant that new players are emerging. This week, we saw London-based delivery app Weezy raising seed funding for its 15-minute grocery app.
Putting the hyper-local into online grocery shopping, Weezy combines its own strategically located fulfilment centres with a fleet of electric moped and bicycle couriers, ready to accept orders via the Weezy app.
Streaming
The last 10 years have ushered in a rapid succession of at-home entertainment platforms such as Netflix, Hulu, Disney+, HBO and Now TV, which together rack up millions of subscribers. As social distancing continues, the concept of a bored, cable-cutting consumer searching for things to constantly watch for weeks on end has become a reality.
In response to this, last Tuesday, Disney announced that it plans to focus solely on its streaming platform, to make up for the losses created by its theme park closures.
Moreover, a study into UK media habits, suggested adults spent 40% of their waking hours in front of a screen during lockdown. Unsurprisingly, time spent on subscription streaming services also doubled during April.
Clean Beauty
Clean make-up brand Saie closed a seed funding round attracting several investors, including Unilever Ventures and Gwyneth Paltrow. The brand, which launched exclusively on Paltrow's lifestyle platform Goop in 2019, recently launched an illuminating product designed to create a glow that 'looks amazing on Zoom calls.' It has also turned its hand to producing sanitiser, which it sends out with every order, free of charge.
While make-up sales are flatlining, the clean beauty trend is becoming increasingly popular. For its part, Saie is piling the funds into the launch of its first complexion line this autumn, created in collaboration with its social media fanbase.
Social Retail
Iconic British fashion brand and retailer Burberry has opened a luxury concept store using social media interactions, bringing in a whole new era of experiential shopping.
A WeChat programme allows shoppers to unlock exclusive content and personalised experiences they can then share on their social media networks. Burberry CEO Marco Gobbetti said the launch "marks a shift in how we engage with our customers and we can't wait to share this innovative experience with the world."
Additionally, last week saw the highly anticipated launch of 'Instagram reels'. Although initially criticised for its copycat Tiktok-esk features, it could have massive potential for brands. Moreover, the reach of the platform could attract the attention back to Instagram and social commerce.
More trends and insights to be shared next week.