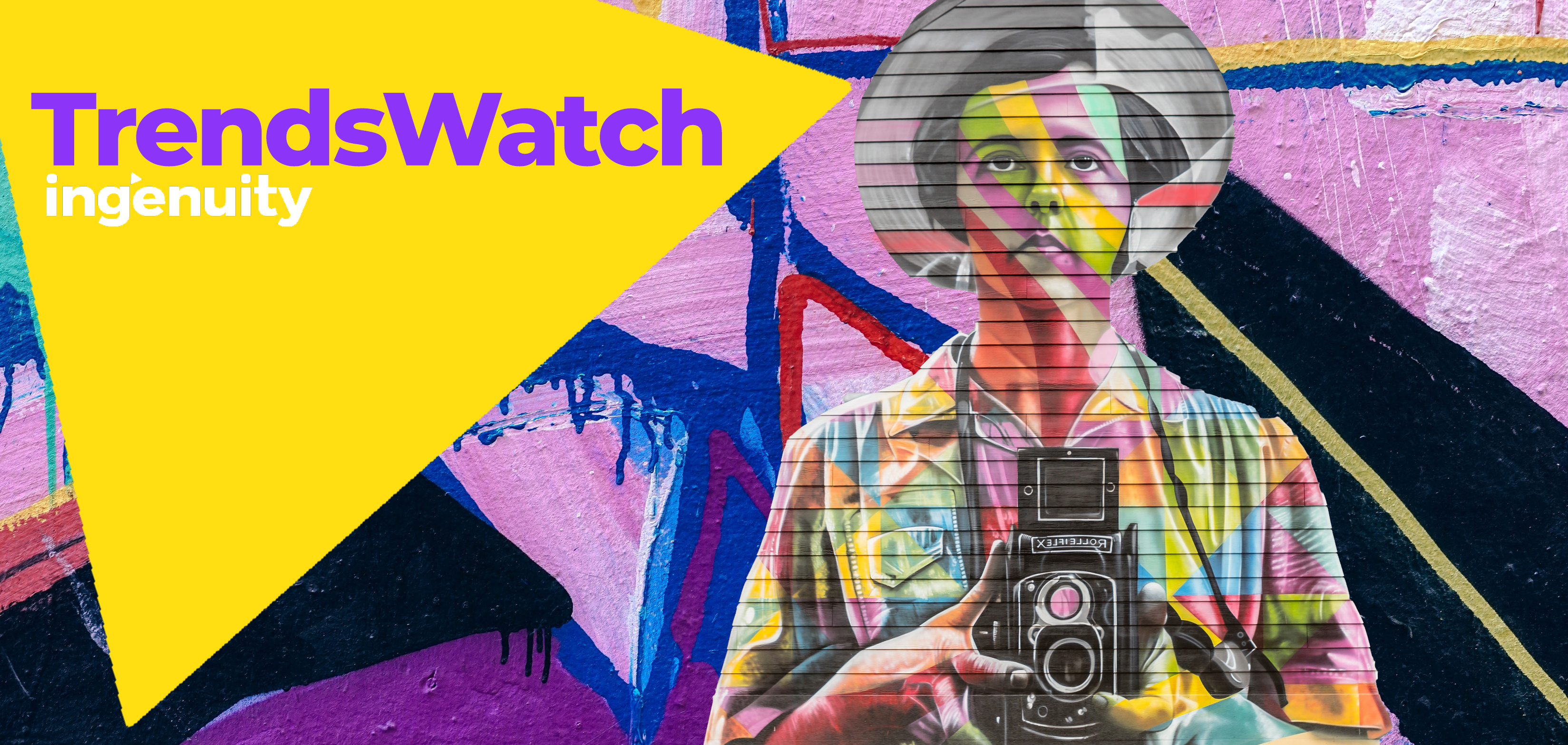 2 Nov
Trendswatch | New Business Insight From The Past Week
So, another lockdown is upon us (sigh!), but worry not because the trends are still coming in thick and fast!
Firstly, Christmas has come early for retailers, as shoppers try to combat what has been a truly unusual year. According to the website this is money the festive shopping sprees have given retailers their biggest monthly sales boost in a decade!
Brands have been getting involved in the festive cheer too, with M&S dropping a brand new Christmas Gin & tonic as well as Percy Pig mince pies.
It's not just on the high street that things are getting festive. As according to the BBC many families across the UK have already started putting up their Christmas decorations!
Now for the trends…this week we're diving into all things virtual, with a focus on virtual fitting rooms, social commerce and ebooks.
Virtual fitting rooms
Upset you can no longer try clothes before you buy? Fear not, because virtual fitting rooms have arrived! This week, online shirt retailer Blake Mill implemented a virtual fitting room for its customers.
Blake Mill has partnered with Sizing Technology experts Sizebay to add the new service to their online shop. The service comes with size recommendations that consider customers' body measurements and shape, as well as the specific measurements for each shirt.
Industry experts expect the use of these tools to grow during the pandemic as trying on products in person is now almost obsolete.  Such tools have already been adopted in the beauty industry, and they're now also beginning to appear at major apparel and jewellery retailers such as Adidas and ASOS.
Social Commerce
On Wednesday, it was announced that TikTok users will be able to shop as they scroll through its short-form videos via a new deal with ecommerce platform Shopify.
The Canadian based platform is adding TikTok to a portfolio of partners that includes other social sites including Facebook, Instagram and Pinterest.
The agreement allows Shopify merchants to create, run and optimize their TikTok marketing campaigns directly from the Shopify dashboard by installing the new TikTok channel app from the Shopify App store.
Social commerce is finally starting to scale up after huge growth in China in recent years, driven by apps such as WeChat.
TikTok's move follows the launch of Facebook's 'shops' platform of in May.
Ebooks
They may have been closed for months during lockdown, but amid long days stuck at home the nation turned to local libraries for cultural sustenance – with a surge in the lending of ebooks, and crime thrillers in particular.
In total, more than 3.5m additional ebooks were borrowed between the end of March and mid-August.
There was growth in digital offerings across many areas, including rhyming and reading sessions for young children, instruction sessions to access online services, author-led events, school readiness programmes, and jobs and arts clubs.
Library online membership in the UK increased more than six-fold during lockdown, with demand for ebooks and audiobooks one of the main drivers.
While the borrowing of physical books still massively outnumbers that of ebooks, a report suggests digital borrowing is not just an early lockdown fad. After experiencing an initial surge, the higher level of demand has been sustained.
More trends and insights to be shared next week