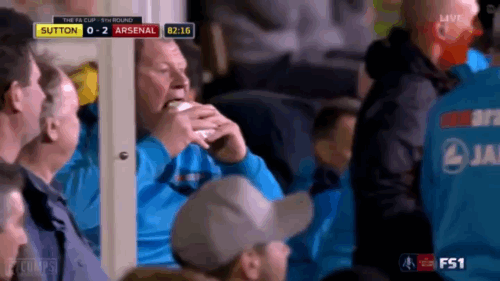 24 Apr
Who ate all the pies? How to navigate the sports sponsorship landscape
Written by our Partnerships Director, Hugo Bennett.
---
Much to my chagrin, the days where multi-million-pound sponsorship deals being closed on the 18th green are long gone. Although this might be an exagerration – I am well aware that not all deals have been done in this way – these stereotypes do exist for a reason.
My point is, the sport & entertainment landscape has hugely changed in the last 10 years. The number of brands willing to spend thousands of pounds on sponsorship deals have decreased and the properties coming to take their own slice of the proverbial pie have increased. With the rise of e-games, mass participation events and the general positivity surrounding sport in the UK, the sponsorship landscape feels more cluttered than ever.
It is not only the increasingly crowded marketplace which has normal sponsorship agencies on the run either. Sports licensee holders have now dramatically changed the way they want to operate to maximise commercial revenue. Just look at the Manchester United model – it has a different sponsor for each different sector and it's clear that it's reaping rewards. Currently United have 50 Official sponsors, comprising everything from the mammoth £53 million-a-year Chevrolet deal all the way down to a duvet sponsor. You dread to think what the Cheshire wives think of that.
The outcome of this is that commercial teams are maximising their output by selling the rights and association across each sector. However, brands have started to realise that the discrepancy between title and sector sponsors might not be as wide as you would think.
According to Snack Media, only 26% of rugby fans were able to name all five official Rugby World Cup sponsors in 2015. This incongruity in brand association between these different tiers has been compensated for by the rise of digital engagement. Now lower tier sponsorship assets can use social media & digital channels to help deliver the same reach and engagement for a fraction of the price of a title sponsor.
Using Manchester United as an example, the club's official sunglasses sponsor – Maui Jim – can use player endorsement and United's social channels to access 118 million dedicated followers for a global media campaign. While we don't know the financials of the deal, I'm sure the ROI is substantially higher than the Chevrolet title sponsorship.
Rewind twenty years, Cigarettes for F1, Beer for Rugby & everything you can imagine for mid-table football teams (Tulip Computers for Crystal Palace being a particular highlight) were the usual go to for title sponsorships. Now brands must not only see the relationship for the asset that they are sponsoring, but they must also share ideals, ethos, target demographic and crucially ROI, with potential sponsorship partners.
Take Vitality's sponsorship of English Netball, for example. This is a clear shift by a nationwide brand engaging with a higher proportion of their customers with a rapidly growing sport. It's the biggest ever UK women's sports sponsorship deal, it's pioneering, and truly captures the zeitgeist – particularly in the sports sector.
If these sports licensees not only want to maximise their commercial revenue but find sponsorships that align with their aims, then their new business outreach to find these partners needs to not only be insightful but varied.
For them to maximise their sponsorship programs they should be speaking to every category leader, challenger and endemic brand with the same values. The breadth, insight & knowledge should be integral to any new business outreach.
This way they can look at sponsorships not as yearlong fixes but as a long-term strategy which not only appeals to their fans but their internal stakeholders.
If your role is to engage and secure new partners and you are looking at ways in which to develop and diversify your portfolio. Ingenuity can strategically consult and help you engage with new brands whilst helping you maximise targets.
Drop me a line on hugo.bennett@ingenuitylondon.com.