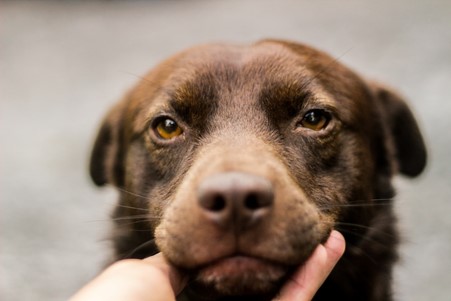 4 May
Why Partnerships Should Be The Focal Point In All Loyalty Focussed Marketing Initiatives
Written by Chris Wilson, Head of Brand Partnerships at Ingenuity 
This year Loyalty Marketing will be re-born to reward loyal customers with personalised promotions and rewards.
Here I am, writing my annual blog about loyalty marketing and partnerships. Don't get me wrong it's of course been the most turbulent year in marketing history, but what are the biggest changes we have seen in this space (besides the pandemic)?
Summary of Loyalty in market
Loyalty can be determined as a metric that defines a customer's affection or feelings towards a brand.
The higher the quality of your service and product is, the easier it will be to attract and keep customers loyal. Unlike other marketing initiatives, loyalty cannot be bought, it relies solely on word of mouth and personal recommendations.
After the year we have all had, it's hard to understand why brands aren't spending more time on keeping their most loyal customers engaged, happy and rewarded. Instead, we are constantly being marketed to by brands who want to acquire us as new customers.
Brands should look to focus more of their spend on driving customer loyalty, not customer acquisition. This is where better, more personalised offers, rewards and giveaways can be utilised and directed to customers to help keep them engaged and spending with your brand.
Enter, brand partnerships.
Why partnerships are the focal point to the future of loyalty
If you're a brand with a key target of keeping X number of customers loyal and happy, you should consider what makes your audience tick. Who are they, what do they do day-to-day and what benefits them in their everyday lives?
By understanding the insight and the customer demographic, you can find yourself mapping out the kind of rewards or promotions you can give to those customers if they remain loyal.
This year will be a year of challenger brands vying for market share and competition for your most loyal customers, so it's key that you spend your time keeping them engaged and interacting with your brand.
An example of a challenger brand is Cazoo. They are not completely new in the game, but they are everywhere, and are spending big across all channels to gain new customers.
Brand Partnerships offer the platform to create truly personalised campaigns that engage and reward your most loyal consumers, allow interactions and the creation of memorable moments that are also shareable and will help organically attract new customers. By partnering with the right brands who can offer specific product or complimentary services that align with your brand too, will not only keep customers happy but will also change perceptions with other customers.
What's not working
For years I've moaned about offers like the 10% off deal at Harvester. Low discounts on mainstream brands aren't necessarily relatable and they risk being forgotten about when it comes to redemption.
Instead, brands should be  creating truly memorable promotions or 'money can't buy' experiences that reward customers, provide wonderful content opportunities and allow for wider organic growth in acquiring new customers.
There are a lot of loyalty schemes out there and whilst some work, many are very generic and lack truly unique offers.
The rise of closed user group audience platforms
This may be down to the pandemic, but the use of closed user group audience platforms has skyrocketed. Specifically, I am talking about those with a theme. For example, having worked with the team over at Network (formally known as, We are Discounts), we have seen significant interest in driving exclusive, personalised rewards to closed user group audiences. This includes healthcare workers across the NHS, keyworker employee groups, carers and teachers. This year alone has proven our gratitude to the work they do, but it has also brought to light the ability to reward groups of highly engaged users with personalised discounts. What better way to engage an audience and do it effectively!
Employee rewards also to be considered!
When we consider loyalty, we shouldn't just think about B2C. This works well across both consumer and employee audiences too. I'm sure almost will agree that professionally we have been met with a very difficult time over the past year.
A lot has been discussed in the employee space, particularly addressing the importance of nailing a healthy work-life balance. Staff recognition and wellbeing has become a key driver in our work from home lifestyles.
Several organisations have begun developing proper initiatives using wellbeing, fitness and acknowledging how employees spend their 'downtime'. There is a real opportunity for brands here to engage customers through their work. I don't think we are there yet, but this market is set to dramatically change and benefit large corporates and brands in the not-too-distant future.
Where we think brands will win
There is a real opportunity for brands to win here. Particularly when targeting their existing customers with personalised and well promoted messages. In an era where customers are disloyal and fickle, it's important to come out the other side with interesting campaigns that will cement those relationships.
In return, brands get access. This includes the opportunity to speak and engage new audiences through these large loyalty schemes or closed user groups. It's a platform to promote new products, to drive footfall (everyone needs that), and to engage.
With the right mechanic, the right message and the right set of partners, this will prove perfect for both parties.
Ingenuity
Ingenuity London is a business that connects people. It doesn't matter if you're a brand, a rights holder, a publishing house, a tech platform or new media business. We can help you grow and navigate the industry. If you fancy a chat about your plans for partnerships this year, we'd love to speak to you.