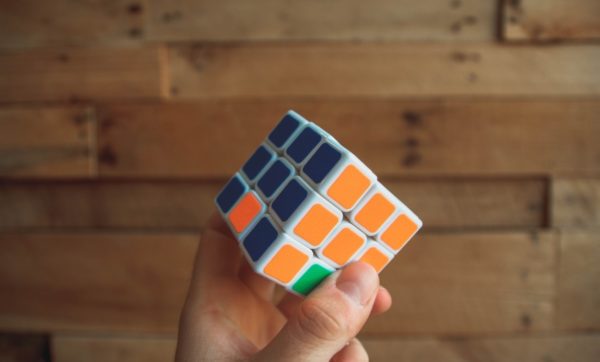 5 Feb
2020: The Year for Brand Partnerships dominance
Written by Chris Wilson, Head of Brand Partnerships at Ingenuity.
---
With 2020 set to be a year of innovation alongside the introduction of new marketing initiatives, means there are numerous opportunities for brands and commercial arms across new media businesses, publishers and rights holders that can help drive new collaborative partnerships.
Having spent countless hours meeting marketers over the last five years, it's clear that many brands out there are still struggling to understand which available opportunities are best suited to them. The best partnerships in the industry align with brand messaging, they target and engage audiences and crucially they support a brand's wider marketing strategy.
The industry is littered with opportunities, but the ongoing issue seems to be choosing which conversation to initiate and which partnership to jump on.
Which Brand Partnership pillar should you choose?
Opportunities across new multi-media brands have not only saturated the market, they have caused many headaches, particularly for Partnership Directors with unique and creative propositions.
Partnership pillars include:
Sponsorship within sports, esports or entertainment events (such as festivals)
Brand activation at conferences or large ticketed events
Brand promotions in-store, online or on-pack
Licensing products
Media or digital content product with Multi-Channel network businesses (Tastemade, Copa90, UniLad).
Loyalty platforms providing rewards or incentives to new and existing customers
Emerging tech partnerships that initiative new technique to engage
Influencer or celebrity endorsement
TV partnerships such as Jet2 and Love Island.
Product placement through film houses
Brand team, deciding what's right?
Ask yourself what the reason is for looking at new partnerships. Is it to drive interest in a product launch, drive customer acquisition, engage an existing or a new audience, or are you attempting to source a new platform to promote your products and services to consumers? Perhaps it is solely a creatively focussed way to drive a marketing campaign that's different to your previous one?
All are valid rationale to fuel a new partnership. There might be other reasons, but ultimately, it's about establishing a strategy that will enable you to do something different and, in most cases, when you find the right partner, it will deliver results.
5-point plan to make your partnership offering attractive:
If you're a Partnership Director building out your proposition, there are five things you should consider:
It might sound simple but make it easy to buy. So many brands, rights-holders and media houses we work with don't have a clear and concise offering. This means brands cannot always evaluate and review these offerings with a clear understanding of what it will cost and what they can expect in return.
Promote your assets through engaging content and thought leadership with relevant case studies and results.
Target the right brands who will benefit from your offering and your team knowledge.
When approaching a brand to partner with, your messaging is paramount. If it illustrates the opportunity and shows you understand the target brands objectives, your more likely to instigate a valuable conversation.
Be flexible! Offer the brand a few options, both commercial and with wider assets. Some of our best performing clients offer to match media or utilise various other initiatives to sweeten the deal.
Which side do you fall under?
You might be reading this, and thinking am I the buying brand or the seller? You need to think about what you can offer a brand and whether it aligns with their strategy. Ultimately, there are numerous ways you can generate a partnership, but understanding your core proposition, its benefits and where the market is going will not only help you, but also your prospective partner.
---
Finding the right partner: Ingenuity London
Ingenuity has extensive experience helping brands develop an effective partnership offering, we can help brands find the right partners by introducing them to our clients or taking over the sales element helping to drive interest in your proposition.
If you're a brand seeking to partner with one of the pillars mentioned above, feel free to drop us a line and we can discuss what types of deals are available for 2020 and beyond!
To see more, please check out our website here and if you're interested in engaging new audiences or developing a new way to market your brand via strategic partnerships, drop me a line at chris.Wilson@ingenuitylondon.com to discuss.
Enjoy the post?
Learn more about Brand Partnerships on the Ingenuity blog.